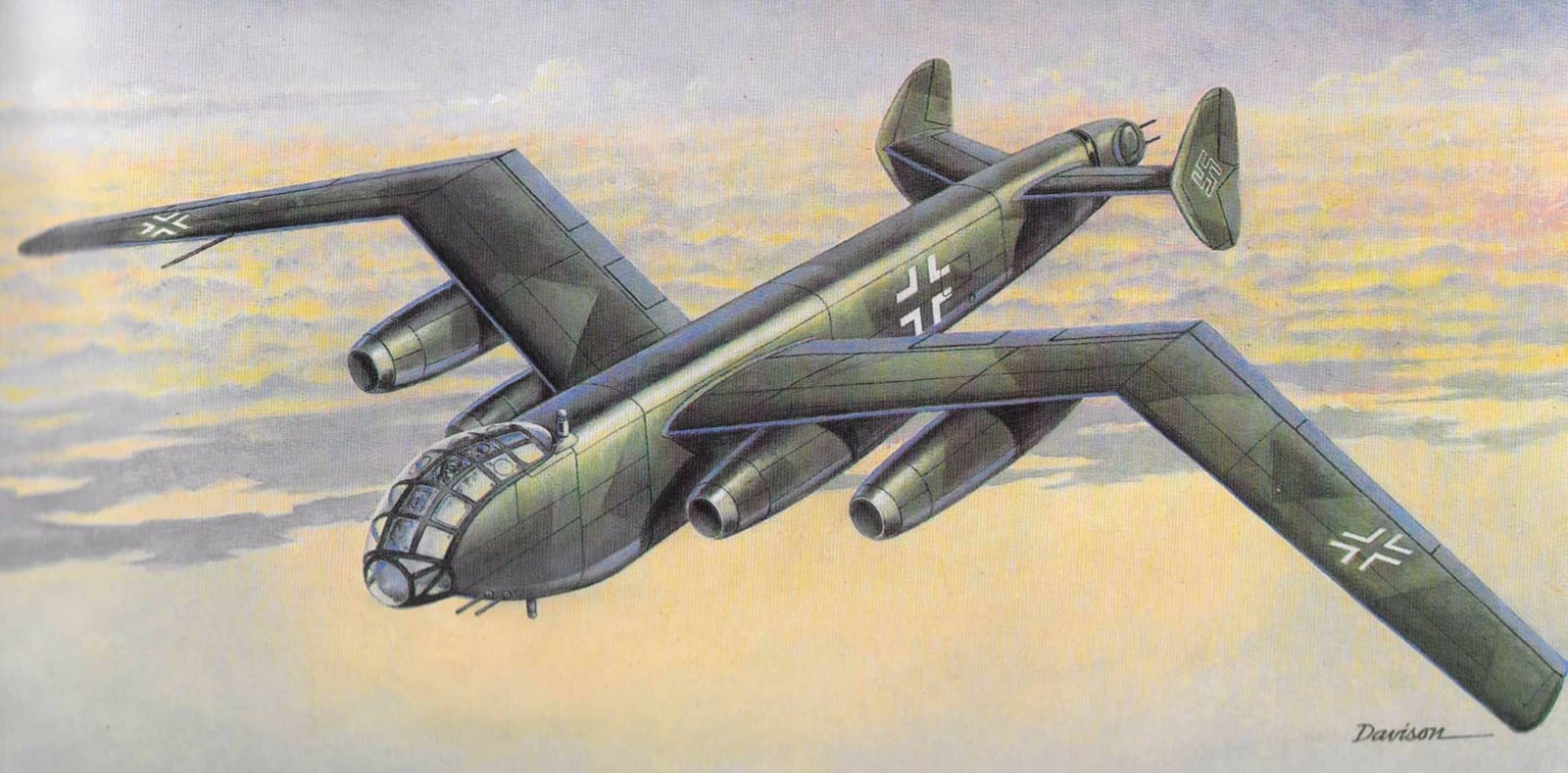 Designed in December, 1943 by Dr. Richard Vogt of Blohm Und Voss, the BV P 188.02 was a revolutionary "W' winged jet bomber.
The three seat bomber would've used four Jumo 004C turbojets, and fitted with two forward-firing 151 machine-guns and two 131 machine-guns. Later variants would've been equipped with remote controlled turrets in the tail and underneath just behind the bomb bay. The bomb load would've consisted of either eight 250 pound bombs, four 500, two 1000, one 1800 or 2500 pound bomb or even one Fritz X for anti-shipping missions.
The unorthodox "W' wing design allowed the bomber to have good high-speed and low-speed control. The nose design was based from the nose of Junkers Ju 488 bombers. The landing gear is similar to the landing gear of a B-52 Stratofortress, the design called for two wheels behind the nose, two behind the bomb bay with one small wheel on both of the main wings for balance.
When the 188.02 was unarmed it could reach speeds up to 478 mph at a altitude of 27,900 feet, armed the speed dropped to only 408 mph with a range of only 745 miles. With this the Blohm Und Voss 188.02 did not meet the requirements the Reich's Luftwaffe Ministration and the project was canceled. Picture made by aviation artist, Dennis Davidson, from Jet Planes of the Third Reich.